It does not take a pro to tell, that the webcams we get with our laptops are not of the greatest quality. They are blurry, grainy, do not come in good angles, the color is not vibrant, you do not find auto focus etc.
While there are a handful of laptops that do come with good webcams, those are rare to find in general. It is only when you use an external webcam with your laptop, is when you get to experience the difference.
Most of us have just had enough of the built-in webcam. If you are one too, it is time to start digging for a new one. To buy the best external webcam for laptop, you need to do a bit of research.
We all have differing needs, so it's only normal we have different choices. To make your choice easier, we have gathered some of the options here that you might like.
Editor's Recommendation: Top External Webcam for Laptop 2022
List Of Top 10 External Webcams For Laptop
6. Logitech HD Laptop Webcam C615
7. Logitech C922x Pro Stream Webcam
9. Kaysuda Face Recognition USB IR Camera
Comparison Table For Top 10 External Webcams For Laptop
Image

Name Product

Video Quality

Microphone

Specialty

Specialty Features

Microsoft LifeCam
720P
Uni-directional
TrueColor Technology
Check Price
TedGem PC Webcam
1080P
Stereo microphone
30 fps90 degree lens
Check Price
Hrayzan Webcam
1080P
Built-in Mic
110 degree webcam
Check Price
EIVOTOR Webcam
720P
Built-in Mic
30 fps
Check Price
Anivia Webcam W8
1080P
Dual Omni directional
180 degree view
Check Price
Logitech HD Laptop Webcam C615
1080P
Built-in Mic
360 degree swivel
Check Price
Logitech C922x Pro Stream Webcam
1080P
2 Built-in Mics
30 fps
Check Price
Vitade HD Webcam
1080P
Dual omni-directional mic
Privacy cover
Check Price
Kaysuda Face Recognition USB IR Camera
720P
Dual Microphone
Multi-user support
Check Price
Logitech C925-e Webcam
1080P
Built-In Stereo Mic
Autofocus
Check Price
Best External Webcam For Laptop Reviews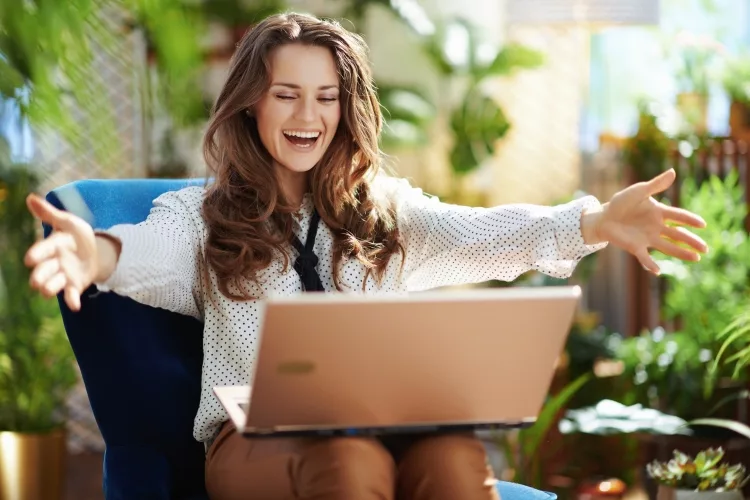 1. Microsoft LifeCam | Best Webcam For Laptop
With a very nice aluminum design, this Microsoft LifeCam comes with Premium sound recording. This lets you record sounds at a clear pitch and volume. You will not experience distortions or background noises.
The flexi mount on this webcam is one of its unique features. The grip is flexible enough to mount on numerous widths of surfaces. If you were to place this on an older computer with a thick monitor, it would still work.
This feature lets you achieve the perfect angle for video recordingor chatting. It also comes with a hole in the bottom in case you want to screw it to a tripod. Another feature that helps you achieve the right angle is the 360 rotation.
You can twist it all around until the lock comes on, and then twist it right back in place. Not just that, it also goes up, down and sideways as per your needs. Image and video quality on this webcamis unmatched.
Thanks to the high precision glass element lens, the pictures are crystal clear even in low light conditions. You also get the TrueColor Technology on this, which lets you see vivid life like colors on screen, something built-in webcams never have.
Highlighted Features
Comes with TrueColor technology for color adjustment
360 degree rotation allows for maximum coverage
Video is recorded in 720P
Face tracking minimizes distortions during movement
2. TedGem PC Webcam | Best Webcams For Pc
This full HD webcam from TedGem is a good investment when it comes to webcams. It comes with universal compatibility, which lets you use this webcam with multiple operating systems. Seeing as some people use more than one type of operating system today, this feature will serve you well.
Coming to the sound quality, the two Omni directional microphone work to give you clear and crisp audio. It also eliminates the background noise, which can be a persisting problem with most microphones.
If you like to record videos or video chat while moving, this will prove to be a good choice. Because the microphones on this can capture audio up to 5 meters. Thanks to the 30 frames per second, you get vibrant and colorful pictures when you want to capture them. It also makes the pictures look realistic and pure.
This webcam also comes with a few mounting features which make it versatile. First of all is the adjusted clip base that lets you mount is on numerous surfaces, thick or thin. You can also adjust it to fit a flat surface.
If required, tri pod set up can also be done due to the screw on base that comes along with it. Whether you use the webcam in different places or not, this feature can come in handy in times of emergency.

Highlighted Features
Colors and visuals look natural
Set up is easy and fast
Built-in noise reduction microphone ensures clear sound
Focus function automatically focuses on the subject
3. Hrayzan Webcam | Best Laptop Camera
If you are looking for a good webcam that won't break the bank, check out this HD webcam from Hrayzan. With a clip on mount, this easily attaches on multiple surfaces.
So if you wish to switch from laptop to PC, simply mount it from one top to the other. Similarly the USB port lets you plug and unplug from different devices just as smoothly.
With so many devices today, tablets, phone, laptops and desktops, sometimes we end up using multiple software together. If you have a webcam that supports one and not another it can become an issue.
This webcam however is compatible with multiple operating systems, so it is not a worry you should have. It can work well with Windows 7and all above that, MacOS 10.6 and above, Chrome OS 29.0.1547 and above and lastly Android V5.0 and above.
Microphones are an important part of a decent webcam. The noise reduction microphones on this model do just what it says. Background noise can cause disturbances in calls, and it helps to eliminate that.
You are left with clear audio that both you and the person on the other end appreciate. 30 frames per second allows for clear pictures. Because let us face it, we all occasionally take pictures from video chats. And the clearer the better.

Highlighted Features
110 degree angle view lets you have a wide view
1.8 meter cable makes plugging easy
Low light corrections allows for clear visuals
Fixed focus prevents distortions during movement
4. EIVOTOR Webcam | Best Usb Webcam
Another affordable buy, the EIVOTOR Webcam is a simple to use, HD webcam that will serve you well at a good price point. The lens on this webcam has 5 layers of film coated glass lens to provide you with superb video quality you can get.
Built in microphone lets you achieve flawless audio alongside the video as well. The microphone that comes with your devices are usually not so good, so this is a much needed feature.
Since the microphone can detect audio up to 8 meters, this is handy to use in the living room TV, where you can move around while video calling. Also a great feature because it means you don't have to sit super close to record proper audio.
The webcam rotates 360 degrees as well. This lets you cover a lot of area, which you might need for work or personal reasons. For times you want this to simply sit, set it at a 90 degree angle and you will have it.
Color payoff from video chatting is a big concern we all have. They turn out to be grey, grainy, and in most cases dark. The automatic color correction prevents this from happening by providing clear and vibrant visuals.
The while balance on the other hand lets you see bright on the webcam, even if there is low backlight.

Highlighted Features
Specialized optical lens gives clear visuals
Automatic color correction creates precise photos
Plug and play makes set up easy
Compatible with multiple operating systems
5. Anivia Webcam W8 | Best Hd Webcams
The Anivia Webcam W8 is a small webcam that packs a lot of big features. First of all, this is an HD 1080P webcam. With this you experience truly amazing video quality, making sure you can never go back to your laptop's built-in one.
Followed by this, the Auto light correction lets you take clear and bright videos without having to physically correct your light. Even regular light comes off as dim in webcams, but with this feature it won't anymore.
The long cable lets you plug this into a desktop. Even if that is located below the desk, you can place the cable from the back, and still attach it to the top of a monitor.
The wide field view means you do not have to move your camera around for a complete view. This is ideal if you love to video chat with your family, or multiple people in a room.
Pictures usually tend to be grainy when taken from webcam, but not with this. The 30 frames per second is a well thought out feature for an affordable webcam. Shots taken from this webcam will be clearer than what you would normally experience with your laptops webcam.

Highlighted Features
Flexible mount lets you use many different surfaces
Plug and play makes set up easy
Noise reduction mic ensures no background noise
Compatible with multiple operating systems
How To Choose The Right Laptop Webcam
Resolution
There are several things you need to know before buying the best laptop webcam, but resolution is one of the first things you should check. Whether you know technical jargons or not, we all know what good resolution is, and that we want it.
But what is good to you, can be regular to someone else. Meaning it all boils down to work needs and preferences. If you want a webcam for conferences, go or a resolution of 320x240.
If you want to record videoshowever, you will need a higher resolution of 640x480. Lastly if you want to take pictures with the webcam, you will a resolution higher still, of 1280x960.
Frames Per Second
The frames per second, or otherwise commonly found as fps in product descriptions, tells you how good the visual quality is. The higher the frames per second, the better visuals you get. Images become smoother and more visually pleasing.
A least of 25 Fps is recommended for regular use at home. However if you want to use it for other purposes such as taking pictures, opt for 30fps or higher.
Mounting
If you are buying the webcam to be used on your laptop only, you do not need many mounting options. However if you feel like you will be changing devices frequently, you will need more options.
What will fit on your laptop might not on your desktop or tablet. Regardless of what your preferences are, you should lean towards models with a few mounting options.
This is simply a form of backup in case your laptop were to die, and you need a change of devices to emergency work.
Connection
Again, a feature that depends on where and how you plan on using the webcam. Most webcam models come with a USB 2.0 or 3.0 connection. For a laptop this will work just fine.
But if you were to shift to a desktop, you will need a 1.5 meter cable at the least for easy connection. Some webcams come wireless and connect via Wi-Fi or Bluetooth.
Make sure to check product descriptions for these, because they can be less stable at times. But they are also more expensive.
Extra features you should look for include the auto focus, which lets you have a clear visual while video chatting. Also look for built-in microphones for proper communication
Final

Word
There is nothing quite as satisfying as going on webcam and actually finding decent quality visuals. Once you use an external webcam, you can never go back to the one built-in.
Since we know all the technical jargons can be confusing, we have broken the details down for you. From comparison charts to individual features to different webcam models, this article covers everything you need to know.
Before buying the best webcam for laptops, take a quick look at all the models. Allow this article to be a substitute for your research, and experience video chatting like never before!
Related Posts
Buy on Walmart, Etsy, eBay (subject to availability)
Razer Kiyo Pro Streaming Webcam: Uncompressed 1080p 60FPS - High-Performance Adaptive - Walmart, Etsy, eBay
Elgato Facecam - 1080p60 Full HD Webcam for Video Conferencing, Gaming, Streaming, Sony - Walmart, Etsy, eBay
Logitech C920e HD 1080p Mic-Disabled, Certified for Zoom and Microsoft Teams, TAA - Walmart, Etsy, Ebay
Logitech Webcam HD Pro C920, 960-000767, 960-000768 - Walmart, Etsy, eBay
Logitech StreamCam Plus Webcam with Tripod mount (Graphite) - Walmart, Etsy, Ebay
Microsoft LIFECAM HD-3000 Black - Walmart, Etsy, Ebay
Razer Kiyo Streaming Webcam: 1080p 30 FPS / 720p 60 FPS - Ring Light w/Adjustable - Walmart, Etsy, eBay
2. TedGem PC Webcam - Walmart, Etsy, eBay
5. Anivia Webcam W8 - Walmart, Etsy, eBay
6. Logitech HD Laptop Webcam C615 - Walmart, Etsy, eBay
7. Logitech C922x Pro Stream Webcam - Walmart, Etsy, Ebay
8. Vitade HD Webcam - Walmart, Etsy, Ebay
9. Kaysuda Face Recognition USB IR Camera - Walmart, Etsy, eBay
10. Logitech C925-e Webcam - Walmart, Etsy, Ebay